USB Flash Drive Details
A USB flash drive is a device used for data storage that includes a flash memory and an integrated Universal Serial Bus (USB) interface. Most USB flash drives are removable and rewritable. Physically, they are small, durable and reliable. The larger their storage space, the faster they tend to operate. USB flash drives are mechanically very robust because there are no moving parts. They derive the power to operate from the device to which they are connected (typically a computer) via the USB port.

USB Flash Drive which are devices that go beyond a built-in data storage and removable media and now some has extra added features. USB Flash Drive also known as Pen drive. Technically we will describe USB Flash Drive, USB Flash Drive is used synonymously by the layman.

USB front side main component is with the controller chip for data transfer and caculate. it can read the nand flash data and send to computer and send computer order to nand flash for write and read. Controller chip can't save data. Normally there is Sandisk, Kingston, Alcor, chipbank USB flash drive controller that is used as the USB flash drive controller.

The othe component is resistor, capacitor, oscillator etc. Oscillator is for caculator the time spend for each operate, this component is the most easy damaged component in the USB flash drive. nowadays the oscillator normally be integrated into the controller chip.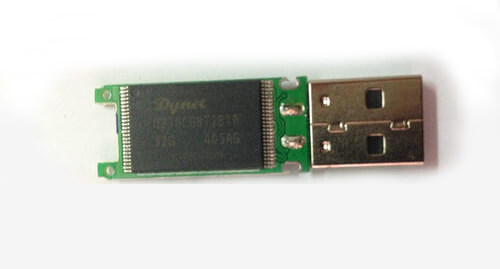 USB Flash Drive back side is with a nand flash, this nand flash used for storage data. the data can read and send to computer by the usb flash drive controller chip. Most famous nand flash brand is Samsung, Hynix, Toshiba, these 3 brand nand flash are widely used for USB flash Drive. If you know the controller chip model, you can download the mass production software of the controller and use that software reformat, copy files, set the USB flash drive a boot USB or put somefiles in the usb flash drive and set it autorun functions. It's easy to use some software like ChipGenius to find which kind controller, nand flash used in your USB flash drive.
Good quality nand flash is not easy to be damaged. So if your USB flash Drive don't work, maybe the capacitor, resistor not work. Nand flash is good, can take out and use it to other USB flash drive, In the market, people call this kind nand flash is the second hand nand flash, normally this happened on the days that the nand flash cost very high years.
Technical details of a typical USB Flash Drive ( USB Mass Storage , Pen Drive)
Due to higher storage capacity and access speed of any USB Mass Storage and ease of use they have replaced CD-RW and Iomega Zip Drive like removal media. Memory system is usually a flash memory .
Much faster USB 2.0 USB Mass Storage device and USB 3.0 USB Mass Storage can theoretically have transfer rates of up to 30-35 MB / s. For USB devices, there is no locking, so that these can always be disconnected from the computer. If this happens to any USB Mass Storage while data is being written to the device, loss of data happens without warning. To prevent this, the operating system has to be notified that the USB Mass Storage device will be removed. After completion of all writing operations to the device the OS outputs a message that the device can be removed.
The design of USB Mass Storage is of USB standard defined plugs. Some USB Mass Storage devices combine the functionality of a digital audio player by integrating firmware and a basic LCD panel, sometimes a Finger Print reader is added.
Keywords:
USB Flash Drive, Custom USB Flash Drive, Promotional USB Flash Drive, USB Flash Drive Manufacturer, Key USB Flash Drive, Card USB Flash Drive, Woods USB Flash Drive, Wrist band USB Flash Drive, Crystal USB Flash Drive, TF Card, Wireless Charger.
We produce Electronic products, Promotional Gifts, including USB Flash Drive, Bluetooth Earphone, Bluetooth Speaker, USB Humidifier, USB Mini Fan, Phone Tablet Holder, Computer Accessories; any kind Electronic Products you may need, please contact us for more information: wechat whatsapp:+8613632571161, Email: [email protected]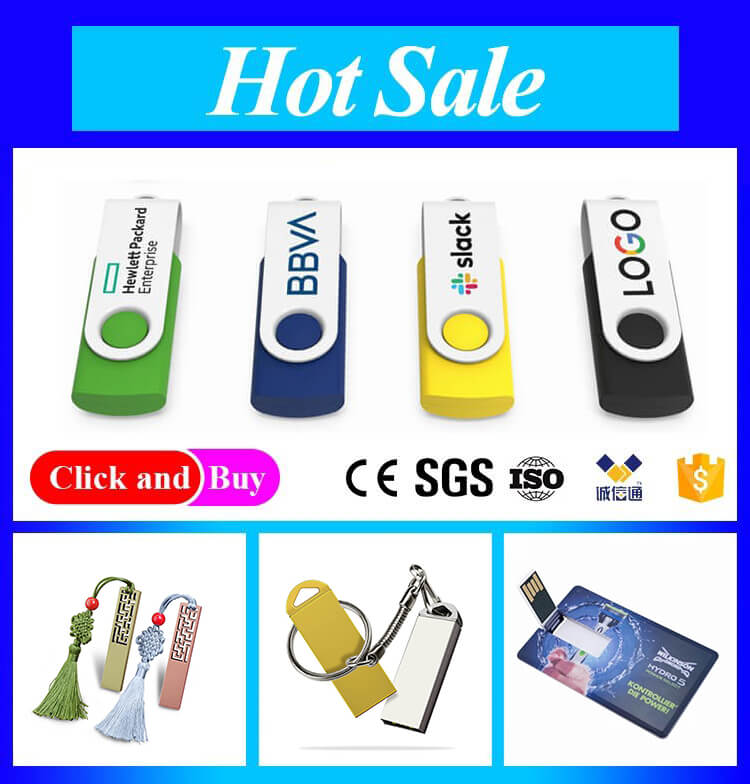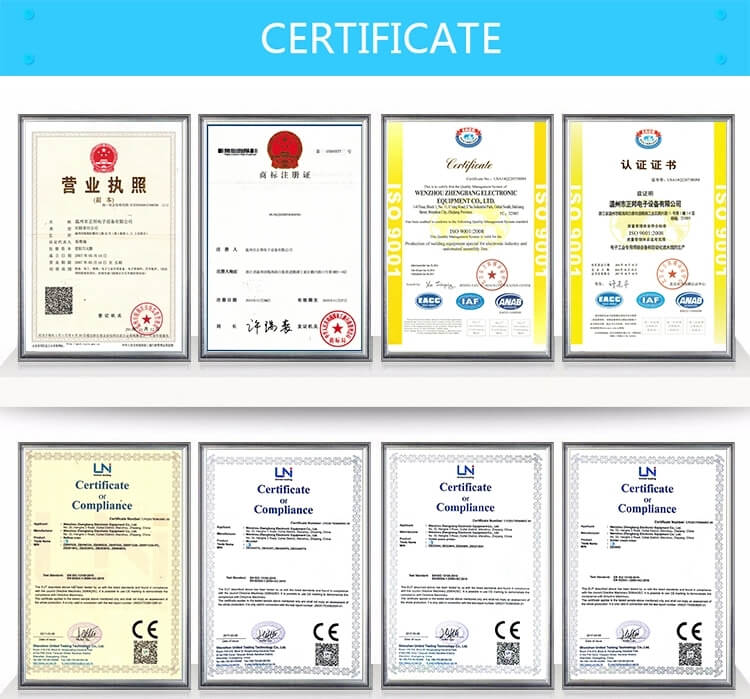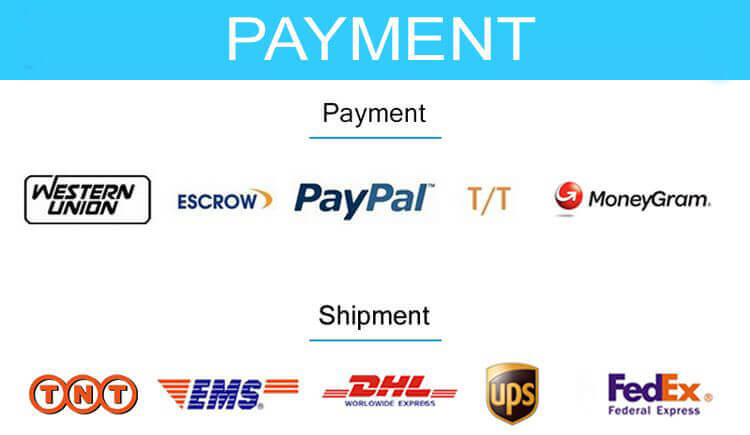 1) Customization
We offer various forms of customization, including full color print, laser engraving and material selection with many options available for each product. We accept artwork in all formats and our graphics team will work with you to make your final product look just right.
2) Pantone® Color Matching (PMS)
Looking for a precise color to match your brand guidelines? Ask about our Pantone® color matching service and we'll produce your custom flash drives to your exact color specification.
3) Data Pre-Load
Need to distribute presentations, catalogs, or other important company information? Request our US-based secure batch preloading service, and your custom flash drives will be shipped with preloaded files, ready for distribution.
4) USB Flash Drive Accessories
Enhance the presentation and value of your custom flash drives by packaging them with individually customizable cases.