How to Choose and Design Your Own Custom USB Flash Drives
Fifty-eight percent of consumers own promotional USBs, and 43 percent keep them for two years or longer, according to the 2019 Global Ad Impressions Study from the AdvertisingSpecialty Institute (ASI).
That's because students and professionalsalike use them to transport information to meetings, quickly save files fromother computers, or transfer documents too large or sensitive for web-based storage.
Even in the age of the cloud, USB flash drivesare as useful as ever. After all, 58 percent of consumers will keep a promotional USB because of its utility.
This widespread popularity makes USB thumb drives a fantastic promotional product. According to the ASI study, promotional USBs generate 700 impressions over their lifetime — that's a lot of exposure at a very low cost.
How can you choose and design custom USB flash drives your recipients will love? Read on to find out, or jump ahead to the section you're interested in:
How to Choose the Right Custom USB Flash Drives
Custom USB Flash Drive FAQs
How to Choose the Right Custom USB Flash Drives
When selecting the right custom USB flash drives and USB hubs for your recipients, there's a wide array of features and options to consider.
Promotional USB Options and Features
Memory Size
The best promotional USB memory size for your purposes depends on the types of files you anticipate your recipients will want to transfer.
These are the typical memory size options you'll be able to choose from, arranged from smallest to largest:
We recommend choosing promotional USBs that are 1GB or less for lightweight files such as Word documents, PDF files, and Power Point presentations. For photos and MP3 files you'll want to go with 2GB to 4GB, while things like full-length movies, TV shows, and long videos will require 8GB to 16GB.
Keep in mind that larger custom USB flash drives tend to be the most popular with consumers, although all sizes have their use.
If you intend to give flash drives of different sizes to different recipients, consider a promotional USB that's available in multiple sizes, such as the Fold-a-Flash USB Drive:
For example, you could hand out smaller versions of the Fold-a-Flash USB at trade shows and large conferences, and reserve larger versions for smaller events or employee appreciation.
Let's take a look at some other fantastic options in each size range.
1GB: Pivot USB Drive
With its pivoting metal cover and durable ABS plastic housing, the Pivot USB Drive is an ideal choice for tech-savvy recipients who value streamlined design and high-quality materials.
This promotional USB includes an unattached black neck lanyard and is also available in a 2GB capacity or trendy translucent colors.
2GB: Wood Grain USB Flash Drive
If you're looking for a high-tech custom USB flash drive with a sophisticated and rustic design, you can't go wrong with the Wood Grain USB Flash Drive. Made of sustainable bamboo and features flip design for added security.
4GB: Rhumba USB Drive
As unique as the ballroom dance it's named after, the Rhumba USB Drive features elegantly curvedlines complemented by reflective accents. Plus, this promotional USB includes a pull-off cap to keepits USB plug safe from damage.
The Rhumba USB Drive is also available in 1GB and 2GB capacities.
8GB: Carabiner USB Flash Drive
With its distinctive carabiner clip design,the Carabiner USB Flash Drive can be quickly and easily attached or detached from any loop, handle, lanyard, ring, or keychain.
This unique custom USB flash drive comes in several vibrant colors with shiny silver accents, and is also available in 1GB, 2GB, 4GB, or 16GB capacities.
16GB: Metallic Accents USB Flash Drive
If you're after an eye-catching flash drive, the Metallic Accents USB Flash Drive is a perfect choice. It features a rubberized finish with metallic accents and an LED status indicator. The 16GB memory size is big enough to store multiple movies, a library of presentations, or thousands of Word documents.
It also features a large loop for easy attachment for lanyards. It's also available in 1GB, 2GB, 4GB and 8GB capacities.
Retractable USBs and USBs With Caps
To maximize portability and keep USB plugs protected from damage, many promotional USBs are available with retractable functionality or protective caps.
Retractable Promotional USBs
With retractable custom USB flash drives, the USB plug can be retracted into its housing in order to keep it protected. The Compact Case USB Flash Drive pictured above is an excellent example.
The USB plug can be easily flipped into thecase, and it also features a lanyard loop and durable construction.
Promotional USBs With Caps
The Jetson USB Flash Drive pictured above featuresa convenient pull-off cap that keeps its USB plug protected from all sides. Its streamlined and classic design is sure to please recipients of all kinds, while its lanyard loop makes it a breeze to transport.
Pen Drives
If you're looking for a USB drive that's concealed within a pocket-sized everyday object, pen drives are for you.
The Pen Drive is a multifunctional device that works as both a pen and a 1GB custom USB flash drive (a 256MB option is also available). With its sophisticated color schemes and slim design, it can be securely stashed in a briefcase, backpack, purse, or pocket. Simply open it at the middle to reveal a handy USB drive.
Credit Card USBs
Another inconspicuous USB drive with an ingenious design is acredit card USB.
The Vivid Credit Card USB Flash Drive is cleverly engineered to resemble a credit card, but is actually a promotional USB that's capable of storing upto 2GB of information (a 1GB version is also available). Its USB plug can be seamlessly retracted tocreate a card that's able to fit in any wallet or pocket without getting damaged.
Wristlet Flash Drives
Flash drives that double as wristlets can effortlessly go wherever their owner does.
The Flash Drive Wristlet sports a convenient wristband design that's perfect for handing out at conferences, seminars, tradeshows, or other large events where recipients will want to be sure their files don't get lost. (It could also be ideal for outdoor or fitness industry events.)
This custom USB flash drive is crafted from soft silicone and is available in a rainbow of bright colors. When not in use, it can be worn as a low-profile wristband. When it's time to transfer files, simply pull thesilicone cap off to reveal the USB plug.
Check out this video to see the Flash Drive Wristlet in action:
USBs for Key Rings
USBs that can be attached to key rings are both handy and versatile for all users.
As its name suggests, the Key Shaped USB Flash Drive is disguised as a standard house key, and can be securely stored on any keychain, ring, or fob.
Available in an array of both natural and eye-catching colors, this promotional USB can be laser-etched with your own custom design. It'sonly compatible with Type-A USB (the most common and basic type) ports, and also comes in 1GB, 2GB and 8GB capacities.
USBs With Key Rings
USBs with key rings are perfect for accessing important data on the go.
With its included metal key ring, the Saturn Key Ring USB is easy to attach to anybag or belt loop, and can also be used to store keys or other custom USB flash drives.
Its colorful plastic housing adds a playful touch, while the tasteful metal band can be custom printed with any text or design.
USBs With Lanyards or Lanyard Loops
USBs with lanyards or lanyard loops are indispensable for attendees of trade shows, conferences, and other large events.
The Click Lanyard USB Drive is a dual-purpose promotional USB that recipients will love. The 32-inch neck lanyard can be securely worn, while its clasp conveniently holds any ID cards or passes. To access the USB drive, simply un-click the black buckle and you'll have all your files at your fingertips.
No matter what image you want to project foryour brand, Crestline carries promotional USBs with features and options to match.
Consider Imprint Size
Depending on the size, shape and color scheme of your custom design, you may have to put additional considerations into the promotional USBs you choose. Here, we'll go over some questions you can ask yourself to narrow down your decision.
How Small Is the Imprint Area?
The small size of custom USB flash drives is part of their appeal. After all, it allows for effortless portability and easy distribution.
However, large logos may be unsuitable for particularly small flash drives.
One example is the Paperclip USB Flash Drive:
On this promotional USB, the imprint area is just seven-tenths of an inch by three-tenths of an inch. If you plan on purchasingthe Paperclip USB Flash Drive, it would be wise to reduce your logo's shape if possible.
If your logo simply won't be distinguishable on such a small imprint area, consider choosing another promotional USB instead.
What Types of Logos Will Look the Best on a Promotional USB?
As mentioned above, simple and clean logos tend to look best on custom printed USB drives. That's because even on a small imprint area, they can still be easily seen and read.
Knowing this, it's not surprising that one color imprints are far and away the most popular among our customers. Laser engraving or laser etching are also great choices for a sleek design.
Let's take a look at an example of a simple and legible logo printedon a USB:
Notice that the logo printed on the Swivel Flash Black drive pictured above features:
Clearly printed text rather thanan overly intricate font.
A simple graphical accent that doesn't involve too many minute details.
A design that looks just as good in one or two colors as it would in three or more shades.
With that in mind, be sure to consider whether your logo will lookgreat on a promotional USB.
Keywords:

USB Flash Drive, Custom USB Flash Drive, Promotional USB Flash Drive, USB Flash Drive Manufacturer, Key USB Flash Drive, Card USB Flash Drive, Woods USB Flash Drive, Wrist band USB Flash Drive, Crystal USB Flash Drive, TF Card, Wireless Charger.
We provide Custom USB Flash Drive solutions, including USB Flash Drive, USB Flash Disk, Common USB Flash Drive, Custom USB Flash Drive, Promotional USB Flash Drive, USB Promotional Gifts, Mobile Accessories; Bluetooth Gifts; Computer Accessories; Promotion Gifts; any kind USB Flash Drive you may need, please contact us for more information: Tommy wechat whatsapp: +8613691605420, Email: sales@flason.com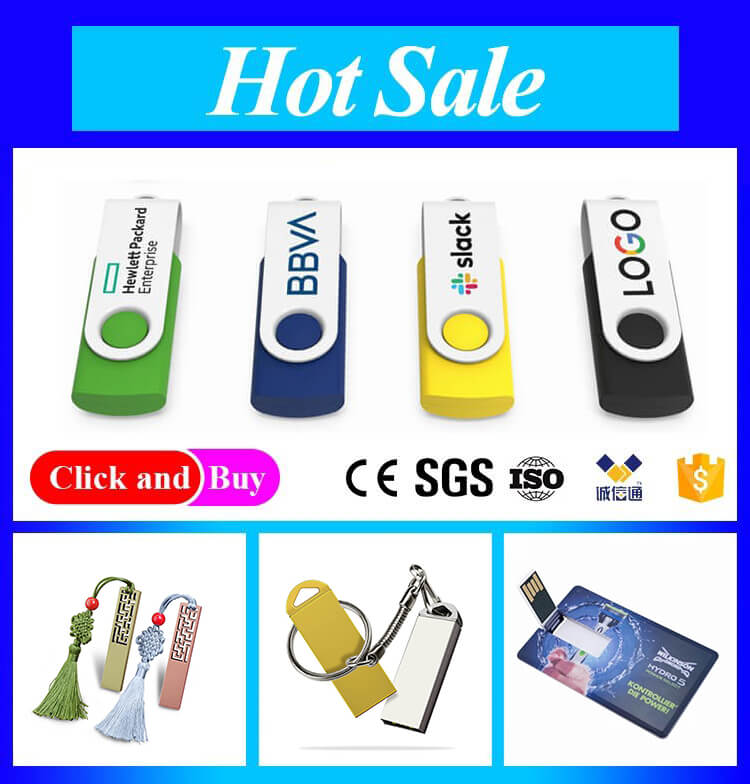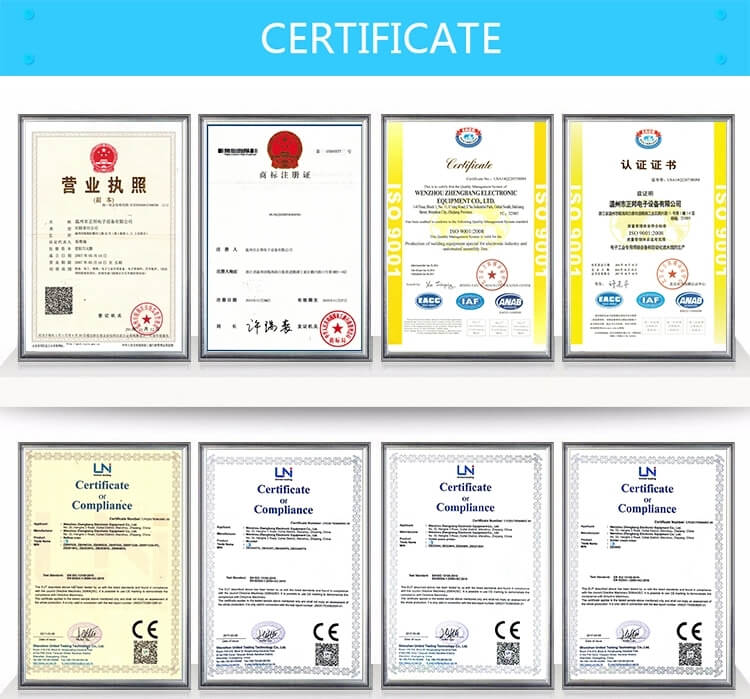 1) This is the first time I use this kind of USB Flash Drive, is it easy to use?
It's easy to use,If you still have any question, please contact us by e-mail/ skype/ phone/ wechat online service.
2) If USB Flash Drive have any problem after I receive it, how can I do ?
Our Engineer will check what happened on your USB Flash Drive and tell you the solution.
when need send back for repair, If the part is less than 0.5KG, we pay the postage.
When need send back for repair, If it exceeds 0.5KG, you need to pay the postage.
3) MOQ ?
1 sample, mixed order is also welcomed.
4) How can I buy this USB Flash Drive from you? ( Very easy and flexible !)
A. Consult us about this product on line or by e-mail.
B. Negotiate and confirm the final price , shipping , payment methods and other terms.
C. Send you the proforma invoice and confirm your order.
D. Make the payment according to the method put on proforma invoice.
E. We prepare for your order in terms of the proforma invoice after confirming your full payment And 100% quality check before shipping.
F.Send your order by air or by sea.
5)Why choose us ?
A. We have customer world wide, you can check our credit service with them !
B. Free Online traning, programming and technical support !
C. One stop promotion gifts customized USB Flash Drive Solutions !